One of the most vulnerable buildings in case of a fire is the high-rise. The height of the building coupled with high occupancy often makes this a difficult property to evacuate. It is for this reason that fire safety rules for high-rises building codes are quite stringent. These include specifications like layout of car parks, staircase, lifts, refuge area and other construction components. The codes also specify firefighting equipments required in such buildings.
Some fire fighting systems are in-built, while others have to be sourced from a fire fighting equipment suppliers. It is important here to select a supplier carefully. Choose a reliable company or agency that carries only certified products and has a stringent quality check system in place. Sourcing equipment from one supplier can give you a cost benefit and cut the effort required in half. But let us first see the kind of equipment you need in a high-rise.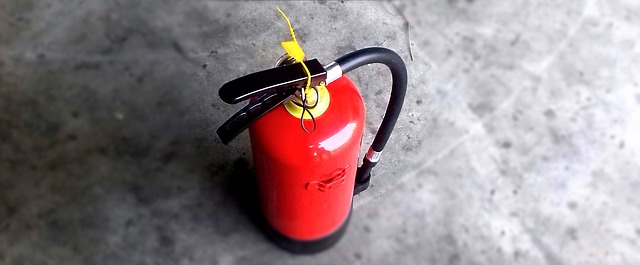 In-built Systems
Wet riser: This is a vertical pipeline that extends through the length of the building and connects to the underground tank.
Down commer: This is a vertical pipeline that connects to an overhead tank.
Dry riser: The pipeline here is kept dry to reduce the chances of the water freezing.
Hydrants: This is a horizontal pipeline that is connected to the underground water system.
These pipelines can be laid in combination. These are selected according to the nature of the building. For instance, residentialbuildings require down comer or wet riser cum down commer. The diameter and number of pipes depends on the floor area.
Water tank: There are two kind of water tanks – underground and terrace. The volume depends on the type, occupancy and number of risers. The pump capacity should also calculated on the same grounds.
Fire alarms and detectors: There are two type of fire alarm systems – manually operated systems and automatic systems. For high-risers, the code specifies that both types should be installed. This ensures a proper backup in case of any failure. In case of manual system, it is also necessary to assign responsible personnel who will operate it. Today fire fighting equipment suppliers provide a host of fire detection models.
The distribution of detectors must be decided as per the floor area and risk involved. Alarm should also include a public address system that can address everyone at the same time. 2-way communication systems are also important in ensuring that one can coordinate rescuer from a central point.
Sprinkler system: The building codes make it essential for builders to provide for sprinklers in the basement and high risk areas. For car parks the distribution of sprinkler should be one sprinkler per car. Each sprinkler coverage should be limited to an area of 6.96m². Sprinklers are attached to the water tank and the latter's capacity should be decided by the number of sprinklers.
Alternate power supply: Since a fire can cut off the usual power supply, an alternative generator is necessary for the operation of firefighting equipment like pumps and lighting various escape routes.
Escape route: It should be properly marked with signs to show the path of evacuation. The signs should be in luminous paint.
Other Equipment and Procedures
Fire extinguisher: All extinguishers must meet specified ISO standards.
Additional requirements: Commercial buildings with more than 30m height require a fire officer. For buildings above 60 m, there should also be provision for a helipad.
Fire plan and drills: To ensure that you are prepared for the eventuality, it is extremely important to have a fire plan ready. The plan will have the details of the escape with proper delegation of duties. There should be a core team that manages the evacuation. Other teams should be in-charge of firefighting, communication and coordination.
Next come the drills to prepare everyone for an emergency. A drill ensures that all occupants understand the procedure for evacuation. When the time comes, this routine can help in staving off panic. The drill must be held regularly so that people remember the routine when the time comes. The drill plan should be reviewed regularly (and especially if there is a change in the layout) to evaluate its efficacy.
Apart from following the above mentioned specification as per building codes, we must also select a fire fighting equipment supplier carefully. The equipment must meet the minimum standard for safety.