Have you ever thought of a punk desk lamp that is made of discarded brass fittings? Have you ever thought about restoring your useless metal fittings? In this article, brass pipe fittings manufacturers will share unique idea to make a desk top using old fittings at minimum cost.
Moreover, this project is less time consuming and will bring outstanding result in lesser investment. Let's learn how to make a cool lamp for your desk that you can later flaunt among your friends when they come to your place.
Things Required For This Lamp Project
Brass fittings- tee, elbows, and nipples
Lamp kit
A light bulb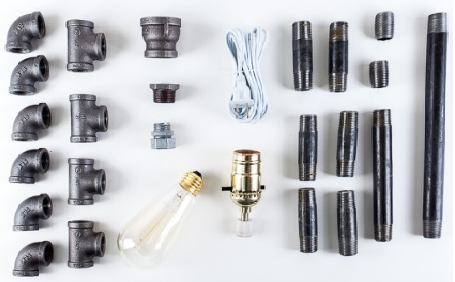 First You Need To Prepare A Lamp Base
Step 1- thread two ½" x 3″ nipples in the tee fitting
Step 2- thread two elbows at the exposed end of the ½" x3″ nipples. This is how you will prepare one of the legs of the lamp.
Step 3- repeat the step 2 for the other leg of the lamp.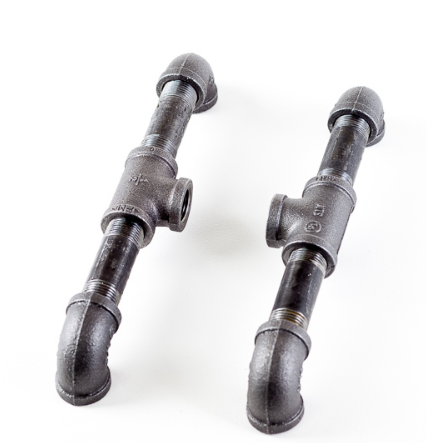 Step 4- you need to screw two ½" x3″ nipples into a tee to prepare the middle bar. You need to thread the middle section into these legs.
So, in this way you will get the lamp base.
Now It's Time To Work On The Lamp Body And Its Wiring.
Step 1 – Thread the nipple into the bottom of the tee. Once it is done, you need to line a strain relief fitting into the back of the tee.
Step 2- line the ½"x10″ nipple into the tee top. Line the lamp wire via the strain relief fitting and up the neck of the 10″ nipple.
Step 3- You need to add elbow fitting and the ½"x6″ nipple to the assembly top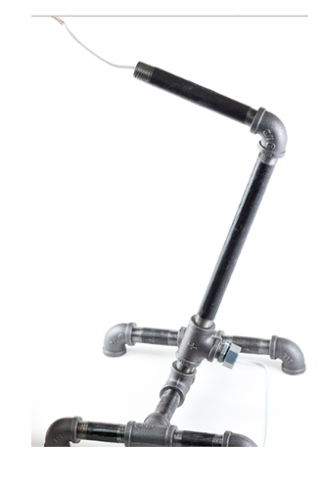 Step 4- Now thread another elbow at the end of the ½" x 6″ nipple. When it is done, you can pass the wire through.
Step 5- Take a close nipple into ¾" x1″ coupling and use right sized rubber bushing and threaded rod from the lamp kit to the coupling inside.
Step 6- Now pass the wire from the assembly you created in step 5 and thread it into the elbow.
Step 7- Fit the socket base
Step 8- Connect the wires to the socket
Step 9 – Fit the socket well
Step 10- Fit the bulb and switch on the lamp.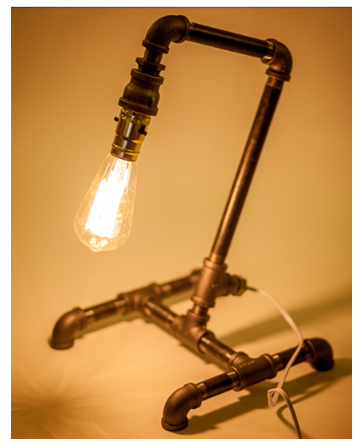 There you go. This tutorial was shared by professional brass fittings manufacturers in India, a leading and top-rated company for getting best quality brass products. Contact them right away, if you have some more innovative ideas for brass fixtures.
Thanks for reading. Hope you liked it. Don't forget to share it with your social fans and followers.
How is the idea? Share your thoughts with brass fitting manufacturers who had just posted this article to help you in restoring your old fittings and turn them into beautiful lamp.
Save