Turmeric is a super herbal spice that is being used in India since ages to treat over 600 problems in human body. This is a special therapeutic ingredient that treats Alzheimer's, arthritis, skin infection, and more problems happen to human. Turmeric has both antiseptic and antibacterial properties that make it the best application for cleaning and treating open wounds. In this article, turmeric seeds exporters will let you learn how to grow organic turmeric at your home garden. It is super easy and anyone can try it at home!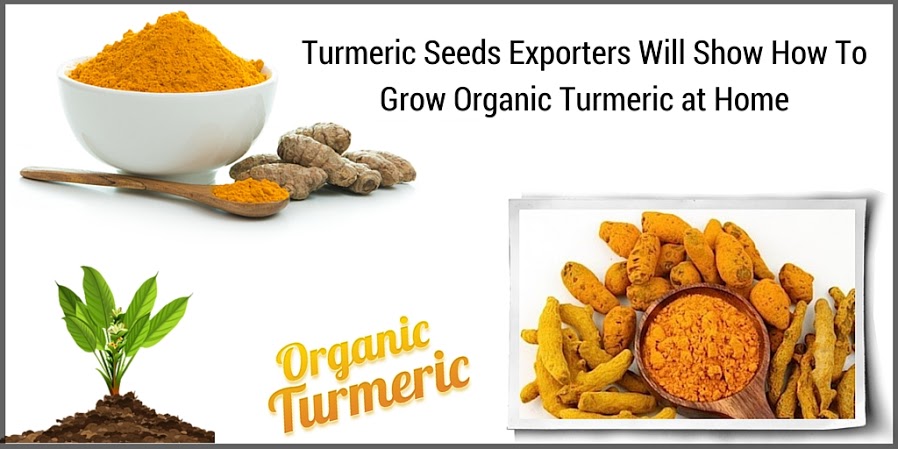 Just like ginger, turmeric is also grown from rhizomes (root cuttings). There are not any propagating seeds to grow turmeric and you need one turmeric root that is easily available at your local health shop. There are a few exporters also that supply turmeric roots to distinct retailers and shops.
Take a small rhizome that has minimum two-three heads.
Use organic soil in the pot. Make sure the soil is lightly moist but well drained.
Place the rhizome about two inches below the soil surface. Make sure the buds of the rhizome should be facing up.
Water the pot.
Done!
It will be great if you could feed soil a good organic fertilizer or compost tea bi-monthly.
What type of soil suits turmeric?
Turmeric likes water and you need to keep the soil of turmeric plant moist, mostly in hot and dry climate. Try watering the indoor plant once every 2 days or misting with a spray bottle. If the weather is cool, you can even perform watering once every three days or as per the need. You just need to keep the soil moist and not soggy.
So, now you can grow your own organic turmeric at your home. Make sure you use best, rich nutrient soil for growing the crop. Making least use of pesticides will help you in getting fresh and 100% organic turmeric. It takes seven to eight months to harvest this crop. So, be patient and wait for the crop to grow. Find suitable organic turmeric seeds exporters and make a turmeric garden at your place!
Read More Related This :
These miracle seeds are power house of healthy nutrients. The plant of sesame is one of the oldest cultivated items across the world and is also popular oil seed used in domestic and professional kitchens as well.Though we can't assure you that sesame seeds help in keep you look younger, yet it is significant seed that is good for skin.