Let's discuss the ways through which you can avail low-priced automotive parts in India.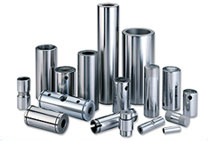 Most people take part in motor vehicle auctions as they can get large assortment of motor vehicles on offer. While there are times when they either get brand new or less used motor vehicles or some scrap materials. If you locate a truck or car at junkyard to get the particular component or spare part, you may get tired as there are fewer chances that you will get loose part because there, you need to buy entire vehicle to get the piece. Still you can try some ways to get the right automobile parts for your vehicle. Few ways are as follows-
Online stores – are ideal places to get loose spare parts at good price. You can avail all types of components from these online stores. Small business is primarily gets profit from virtual customers than offline ones as there is no salary distribution to sales people, electricity bills are not there and no expenditure on infrastructure is present.
Friends – It's very helpful when you take advice from your pals. If you have a friend running his own garage or working in a garage can make you bit aware about the deals and share some contacts.
Suppliers – Most suppliers in India are offering loose auto spare parts including valves and other components. You can even try for some accessories from there.
Junkyard – Old junkyard is also a good place to find few parts. There are junkyard runners who offer loose spare parts to their visitors. You can give them a try and get your desired part from them.
Why it is always better to start with Indian manufacturing and supplying points?
It is always great to buy automobile parts from India as most suppliers and manufacturers sell the components and accessories at reasonable price. You hardly get the same price and quality anywhere across the world. So, it is good to start with Indian dealers to get the suitable deals.
Save
Save