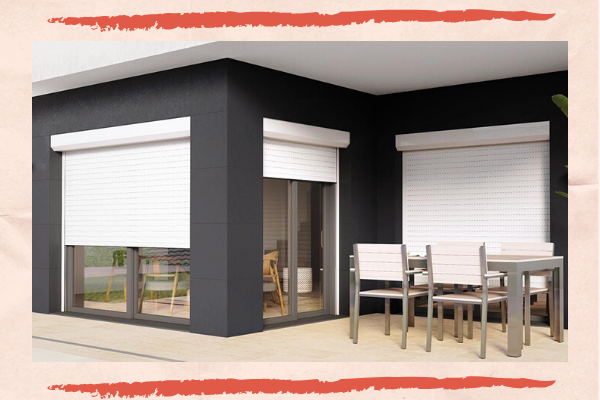 If you are like most people, you consider your house as one of your most costly investments.
As such, it is but proper that you observe security measures that will help ensure it remains safe at all times.
While the list of measures you can look into is infinite, installing pvc rolling shutters should rank high in your list of priorities.
What are the installation benefits of shutters you should not miss out on?
Provides protection from the sun
While blinds and curtains can surely add visual appeal to your property, it can do very little when it comes to providing ample protection from the sun's menacing heat.
Fortunately, most pvc roller shutters can effectively prevent as much as 70% of the sun's heat from penetrating the house especially on the exceptionally hot summer months.
Since there is usually a gap between the window and the shutters, the amount of heat transferred becomes very minimal so you need not worry about your place getting unbearably hot and humid.
Helps minimize unpleasant outdoor noise
If annoying outdoor noise is the last thing you need, installing pvc rolling shutters is something you should seriously consider.
If you look forward to a relaxing time whenever you are at home, you will be happy to know that you can reduce irritating outside noise (whether from vehicles, pets or kids) by as much as 50% with roller shutters.
To achieve the ideal level of noise reduction, silicone sealants are attached to the head box and the wall to dramatically reduce the sound level from the outside.
Provides utmost privacy
Unlike its traditional counterparts, when it comes to providing privacy, pvc roller shutters are in a league all their own.
If you live near a busy street, chances are you can become a likely target for burglars and other shady characters.
Fortunately, with a roller shutter installed, you can effectively keep prying eyes from assessing your property. This is especially helpful if you are not always at home, or if you live alone.
Helps reduce energy consumption
With environmental issue becoming a global concern, the need to save on energy has become increasingly urgent.
Luckily, pvc roller shutters can help effectively reduce power usage by as much as 64 percent annually. Taking this attribute into account, it's not surprising to see its popularity surge dramatically over the years.
Also, with a climate-control mechanism that does not require electricity, it also acts as a temperature neutralizer that completely keeps off harsh elements and dust from coming in.
In addition, roller shutters can also efficiently control rising heat, (the culprit for most air conditioning unit overloads) so you stay comfortable while enjoying all the savings.
Helps keep your property secure
When it comes to home security practices, it pays to never leave any stone unturned.
Undoubtedly, when it comes to adequately securing your property, pvc rolling shutters should be considered one of your most trusted allies.
Since they are closely fitted to the window, gaining entry would entail an enormous amount of effort. In most cases, the work involved would be enough to discourage possible intruders.
With all the unrivalled benefits roller shutters offer, it's easy to see why investing in one is deemed money well spent.