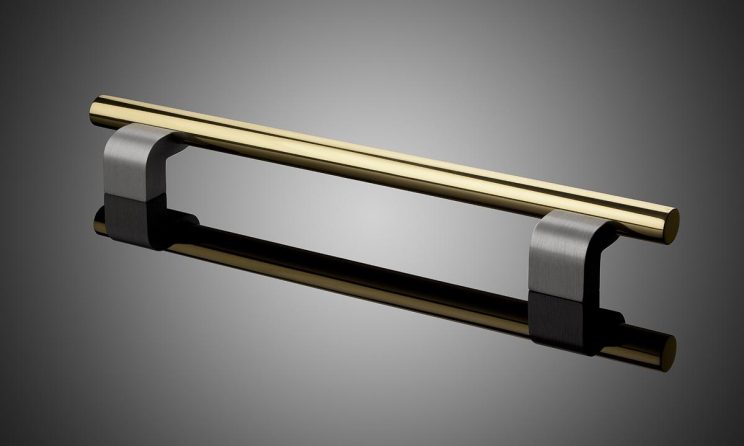 When designing the furnishing for any space, We have to consider all aspects and details. Fitting cabinet and door handles is part of this. These minute details can make all the difference in the functioning and aesthetics of the furniture. Many carpenters, furnishing companies and home owners prefer zinc handles.
For zinc handles manufacturers, the objective is to combine functionality with aesthetics. Today the consumer is very smart and exposed to multiple choices. Hence, it is important that we give them value for money. Ultimately, what a consumer buys depends on a lot factors, such as personal taste, function, convenience and so on.
Zinc
Zinc is a natural occurring element on earth. It has been in use for centuries and is used in a variety of purposes. Zinc alloys like brass are even more popular. In hardware, zinc is often used for plating. It is also used in small non-structural castings, electrical batteries and in making alloys like brass. Zinc compounds are commonly used, such as zinc carbonate, zinc gluconate, and zinc chloride.
Zinc is also counted among the essential minerals in the human body and is considered an important component of a growing child's diet.
Why Use Zinc for Handles?
Zinc handles manufacturers usually use the metal in an alloy form. Pure zinc is quite reactive and brittle. But Zinc alloys retain all its superior qualities along with support form the other component metal. In its alloy form, zinc happens to be the most popular metal for making handles. But what gives it this edge?
Resistance to corrosion: Zinc alloys have an impressive resistance to corrosion, which actually comes from zinc's reactivity! Zinc is mildly reactive. When exposed, the surface reacts with atmospheric carbon dioxide to form zinc carbonate. Eventually, the zinc carbonate spreads over the surface as it reacts with the atmosphere.
This reaction is actually just what we are looking for because zinc carbonate is a passive compound. Formed in a layer over the surface, it acts as a protective cover. The passive layer ensures that there are no other reactions with the atmospheric air or water. This, in turn, gives the zinc alloys their superior resistance to corrosion. In fact, zinc is often added to different alloys to increase their resistance.
Durability: Apart from their resistance to corrosion, zinc alloys are also very strong. Together these qualities ensure that zinc alloys last for a very long time. In fact, most brass handles will even outlast the doors they are fixed on.
Luster: Although naturally occurring zinc can be quite dull, the manufacturing process ensures that the finished product is anything but. Zinc handles manufacturers give us product that has a high shine and luster, suitable for any decorative purpose.
Factors to keep in mind when putting zinc handles:
Find the right supplier: Zinc handles manufacturers can straddle the entire hardware gamut – from the small producer to big brands. You do not have to necessarily look for big brands. However, you do need a reliable and reasonable supplier. Usually, your hardware store can give you a good idea, but its always a good idea to back it up with research. Look for manufacturers who have some experience and are known for their quality.
Decor: Handles have to go with the overall decor, whether you place them on the window, door or cabinets. Fortunately, today we have a really wide range to choose from. You can opt for antique handles if the decor has a classical bend. On the other hand, if it is the modern look you are going for, choose the stark, sleek look. Antique handles may also carry embellishments, which go well with a classic look. Let your own tastes and preferences guide you here.
Budget: There are plenty of options to choose from in zinc handles – from the pricey branded pieces to the more fordable ones. The budget may well be the guiding force here. But keep in mind that a big price tag does not automatically mean the best quality and a cheap price may well be reflective of the quality. It's a good idea to a bit of research on the average price and then buy a product that falls within that range.
Zinc handles manufacturers are clearly today the leading suppliers of handles. The superior anti-corrosive properties of zinc along with its affordability makes it an ideal choice in hardware.