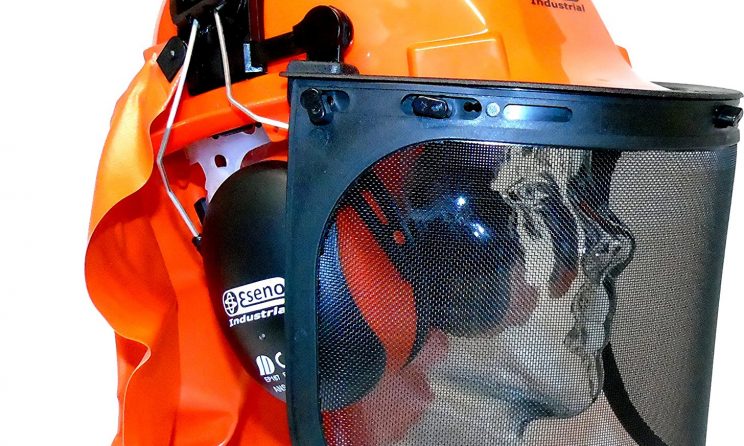 Fire safety helmets function as personal safety equipment in a range of locations other than fire sites. One of the frequently used locations is construction sites. Extremely effective as protective gear, safety helmets are ideal for the potentially dangerous environs of construction sites.
In fact, the presence of industrial fire safety helmets,or hard hats as they are better known, is so common now that we take them for granted. The hats are not just an obligation, these are now mandatory to ensure that a minimum standard of safety of construction personnel is maintained at all construction sites.
However there are some factors that one has to keep in mind:
Prior assessment
The helmets must go through thorough assessment beforehand. There are a number of important criteria that these hats must satisfy. This is why assessment of their suitability and durability is so important. The different specifications that are tested in an inspection are:
Sterilisation

: The helmet's sterilisation is checked to ensure that it does not react to any of the elements in the environment that typically accompany a fire or other dangerous accidents in a construction site. The helmet is moist air and immersed in a diluted formalin solution. If to shows signs of distortion or disintegration, it must be dismissed.
Corrosion resistance

: Whether at a construction site or at a fire outbreak, fire safety helmets are often subjected to highly corrosive materials, from water to certain acids. To avoid wear and tear in such conditions, corrosion resistance is necessary. Helmets are subjected to prolonged exposure to salt water to test for their resistance. 
Chin strap strength

: The fit of the helmet is an extremely important criteria. It must fit the wearer snugly, while not causing any discomfort. This is why the chin strength is tested to ensure that will the helmet can take the load, it also fit the wearer perfectly. Loose helmets can be hazardous and uncomfortable helmets will mean that few will bother to actually wear them.
Shock absorption

: Fire sites are deemed dangerous simply because these are exposed to extreme conditions, such as high heat with spray of water and falling objects. Construction sites are sometimes equally vulnerable to such extreme conditions, such as falling objects. To safeguard against this, it is necessary that the helmet's shock absorption quality is more superior than most. For this, a helmet is tested against temperature fluctuations, water flow and heavy falls. 
Penetration resistance: With the danger of heavy falling objects ever present, the helmet must also be tested against break or damage by a falling object. 
Flammability Resistance: Since it is its primary purpose an industrial fire safety helmet must have flammability resistance so that it does not disintegrate when a fireman or workman runs through fire. The helmet goes through a burner to test for the resistance.
Electrical Resistance

: Construction and fire sites are often have overhanging exposed wires, which are extremely dangerous. The helmets are designed to give protection to the wearer from a sudden electric shock. Submerging the helmet in a conductible solution checks for the electrical resistance.
Maintenance and storage
Once all criteria has been met, the helmets longevity and static depends on how well it is stored and maintained. Helmets must be stored at a dry clean cupboard. It must be kept be kept clean (even if somewhat soot charred) inside and outside. It should also be checked for severe dents or cracks. Any such marks means that the helmet should be discarded.
Usage
The personnel at the site must be educated on how to wear the helmet. While this may seem like an obvious skill (everyone can wear a helmet), the importance of wearing one must be emphasised. The personnel must be taught on how to wear at properly and especially on strapping up properly. Wearers must also be educated on proper cleaning and maintenance and the necessity of informing about any deformity of the helmet.
Conclusion
Industrial fire safety helmets have emerged as the preferred means of ensuring personal safety for workers and firemen on site. Because these helmets are subjected to extremely specific construction, they are the only viable solution in extreme conditions. By protecting the wearer's head, eyes and neck, it helps in protecting these vulnerable parts.